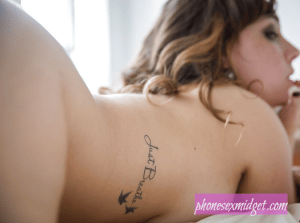 You know, I had an excellent time over this last weekend. Fun and relaxing all at the same time, you can't get better than that!  I've got a very special friend, Timothy, that loves for me to come over to his place sometimes and be his sweet, but firm, Mommy that gives him instruction and guidance on how to be a good baby and gives him diaper changes to keep him nice and clean and plays lots of fun games with him.  He's got everything a baby might want, a crib, changing table (though I have to change him on a pad on the floor or the bed), a playpen, and a highchair. Sometimes, unless he's been a naughty baby, we play some really fun games that have both of us feeling awfully good after we make cummies.
He came across some dwarf porn that had the lady midget in diapers as an adult baby and apparently, he hasn't gotten so hard so quickly in quite some time, and it was from picturing me in those diapers. He told me that, and I said I wouldn't mind that a bit, we just hadn't thought about playing like that before. He loves being a baby so much, and I love being a mommy so much that doing the opposite hadn't occurred to either of us, but as it turned out, we love switching! Before he said a word to me, he got some cute paci's for me, some baba's, diapers, and some onesie.  That turned out to be a good thing, because once he told me what he had in mind, I was ready to play that very minute! Getting me naked and on my back to put a diaper on me immediately got him worked up, there was no way he could have hid how turned on he was, and as soon as the diaper was taped up, he pulled his cock out and started sliding it up and down the front of my diaper.  He had told me often enough how good a diaper could feel, but I was still a bit shocked how good it felt pressed up against my pussy.
Timothy told me that he wasn't ready for either of us to come yet, so he picked me up to sit me in his lap and rocked me till I calmed down. Then he started to play with me all over again, first pressing and rocking his hand against my pussy, then slipping his fingers inside the diaper to finger fuck my wet pussy and rub and pinch my clit. It wasn't long before I was begging him to fuck me, so he laid me on the edge of the bed, pulled the crotch of the diaper to the slide, and slid his hard cock deep in my sopping wet pussy. And, oh, did he fuck my pussy hard, just the way that I like it! We're definitely going to be playing like that more often. Like some more abdl stories or just about dwarf sex? Call me anytime to have some fun!
Tiny Mimi
1-888-430-2010